If you've been accused of driving while intoxicated, there are specific steps you want to take, especially during the stop. These steps can be vital in protecting your rights moving forward and helping you pursue a reduction of your charges or a complete dismissal of the case against you.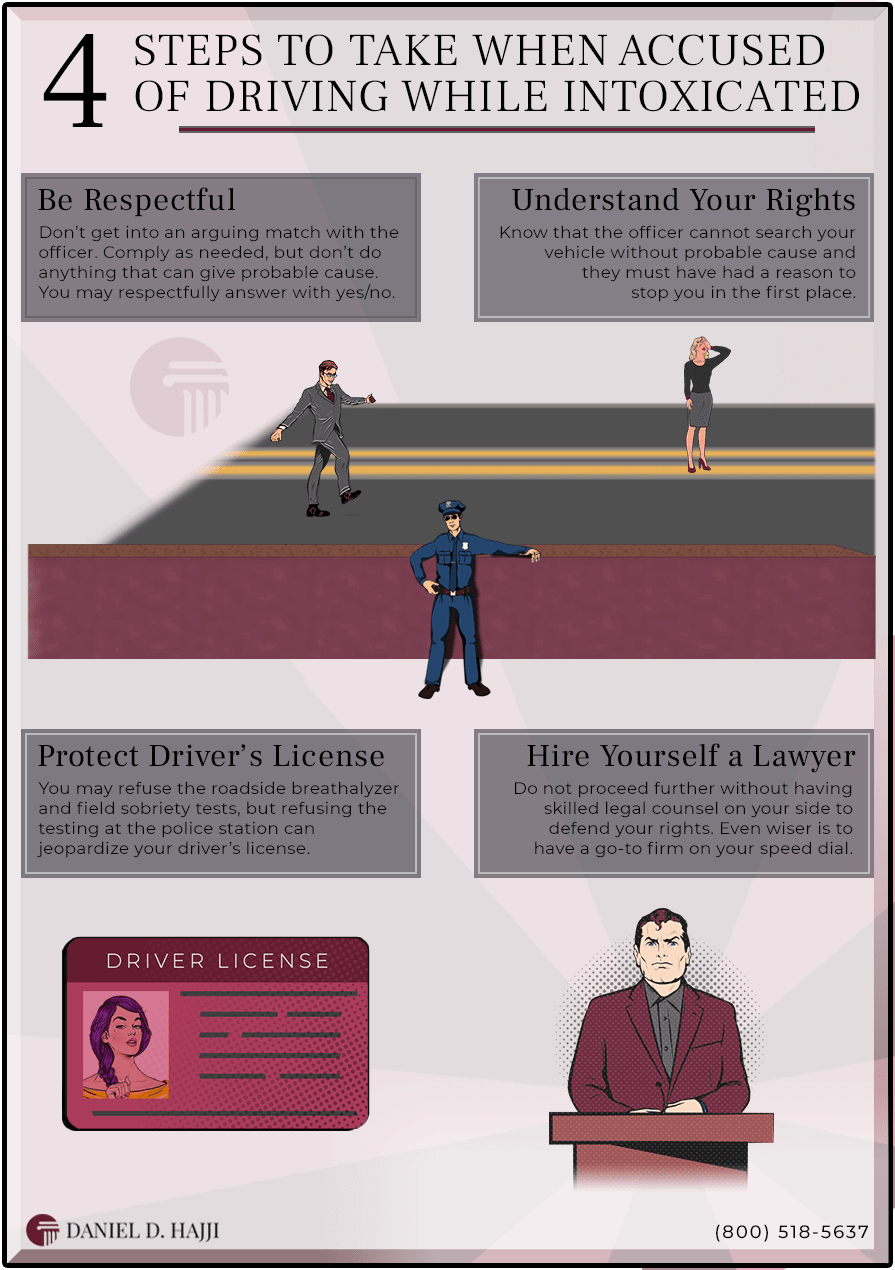 I am Daniel D. Hajji, Attorney at Law, and I'm an experienced Farmington Hills DUI defense lawyer who is ready to help you understand your rights and defend your freedom after a DWI charge. Let me guide you through the process and pursue the outcome you need.
To discuss your potential case, give me a call at (248) 599-0054.